Shopping with all your senses
As a full-service integrator, P.O.S. The Instore Experience offers a variety of solutions: whether it's instore radio or digital signage – we implement wishes in the area of digital retail.
Shopping has not just been about the product for a long time. Rather, you buy an experience that wants to be experienced with as many senses as possible. Hardly anything triggers more emotions than music, which is why sound systems have become an important instrument for controlling business success and customer satisfaction in numerous industries. Instore Radio adapts music style, content, and playback quality to the company, brand, or product and thus creates an atmosphere that has a positive effect on the length of stay and consumer behaviour.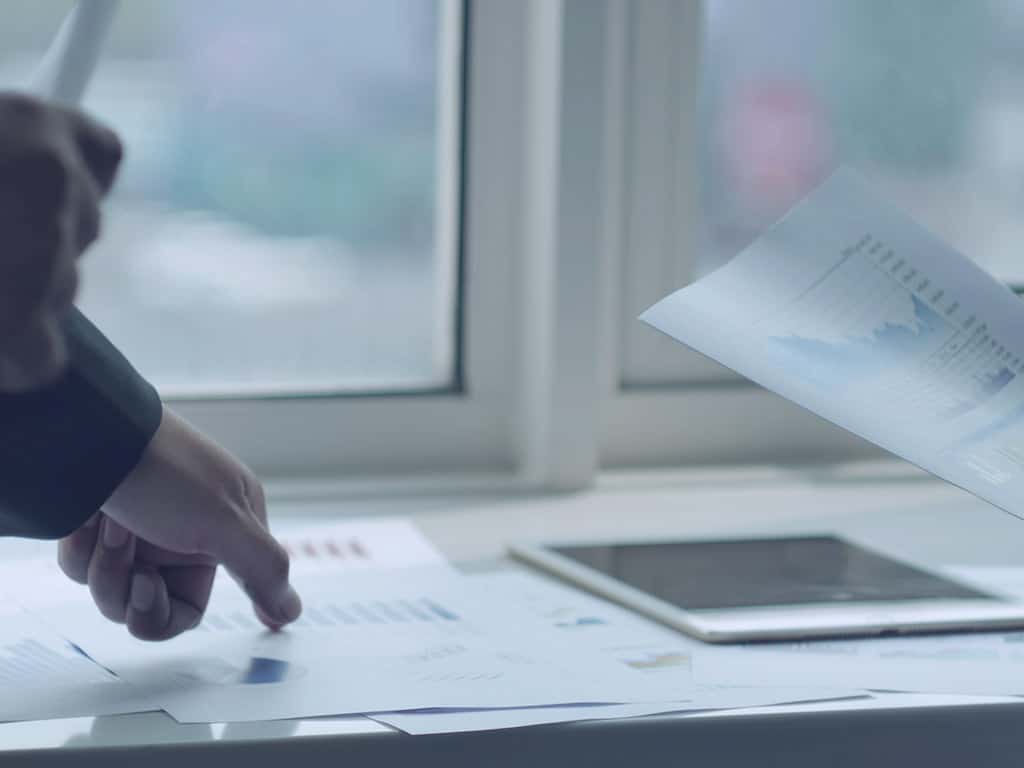 Optimal sound and the right content at the right time are the results of interdisciplinary collaboration. Editors, project managers, technicians, and audio specialists develop sound systems that fit both the budget and the communication goal. The range extends from classic instore radio with current music, advertising spots, and news up to corporate radio, which keeps the employees up to date.
Project Management & Logistics
Our service and competence in planning and installing instore radio is built on years of experience. Easy handling, high operational reliability, and short response times are a matter of course for us. The systems are designed according to budget specifications and adapted to the area to be sound. We create detailed cable and connection plans and coordinate with other companies involved in the construction site.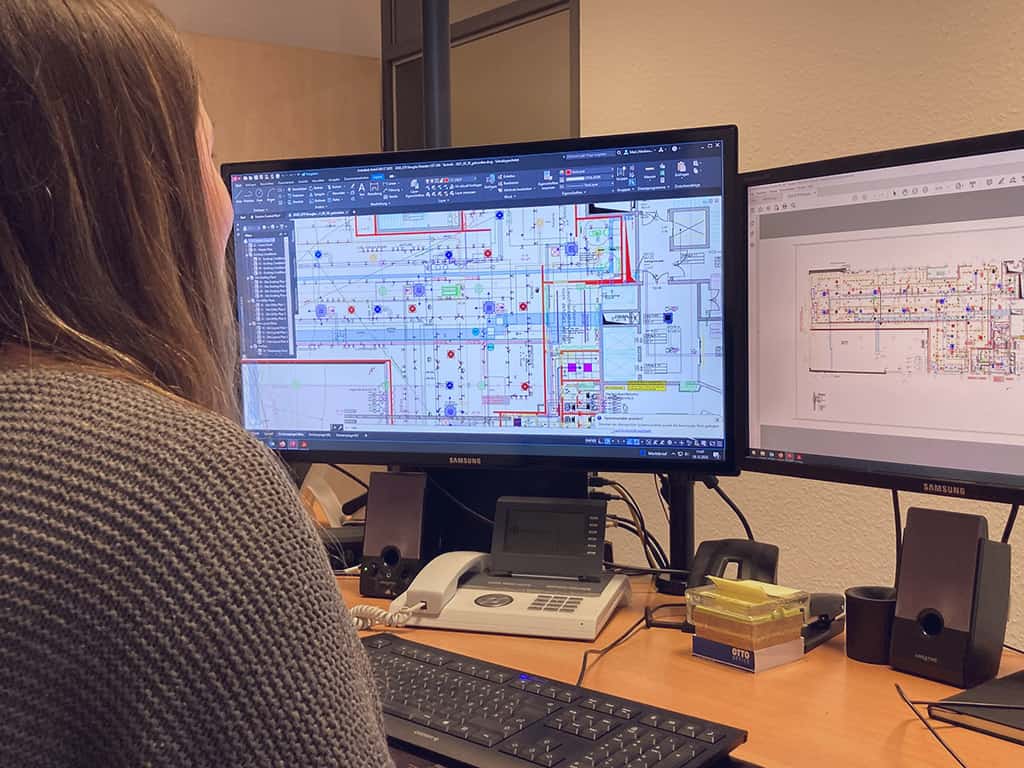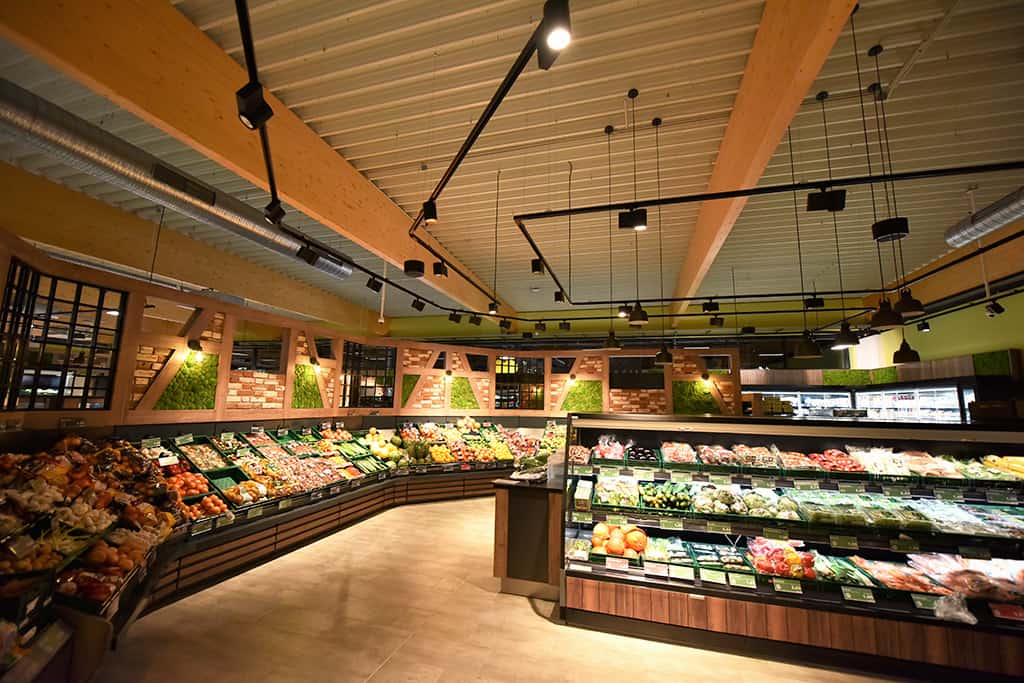 In addition to excellent sound, even sound distribution, and high speech intelligibility of the instore radio, sound systems must be inconspicuously integrated into the store environment. With the selection of hardware, we pay attention to the modularity of systems for a quick and uncomplicated installation in new or existing store design concepts. If existing systems are already in place, we plan into the overall concept.
The core of a professional sound system is the software that is developed 100% inhouse at P.O.S. With our music and radio players JukeboxX, RP8, and S5000, we offer complete flexibility to reliably communicate the auditory brand identity. High operational reliability, 24/7 continuous operation, and online software support are standard for us. We also offer multi-zone sound and are working on synchronizing instore radio and digital signage.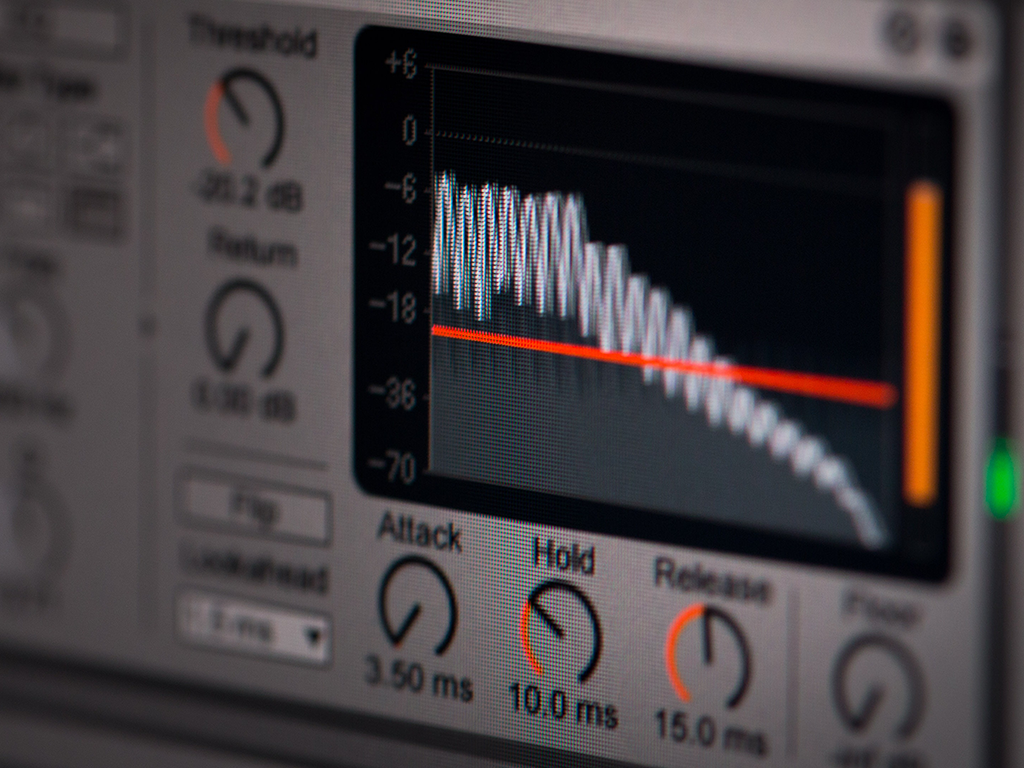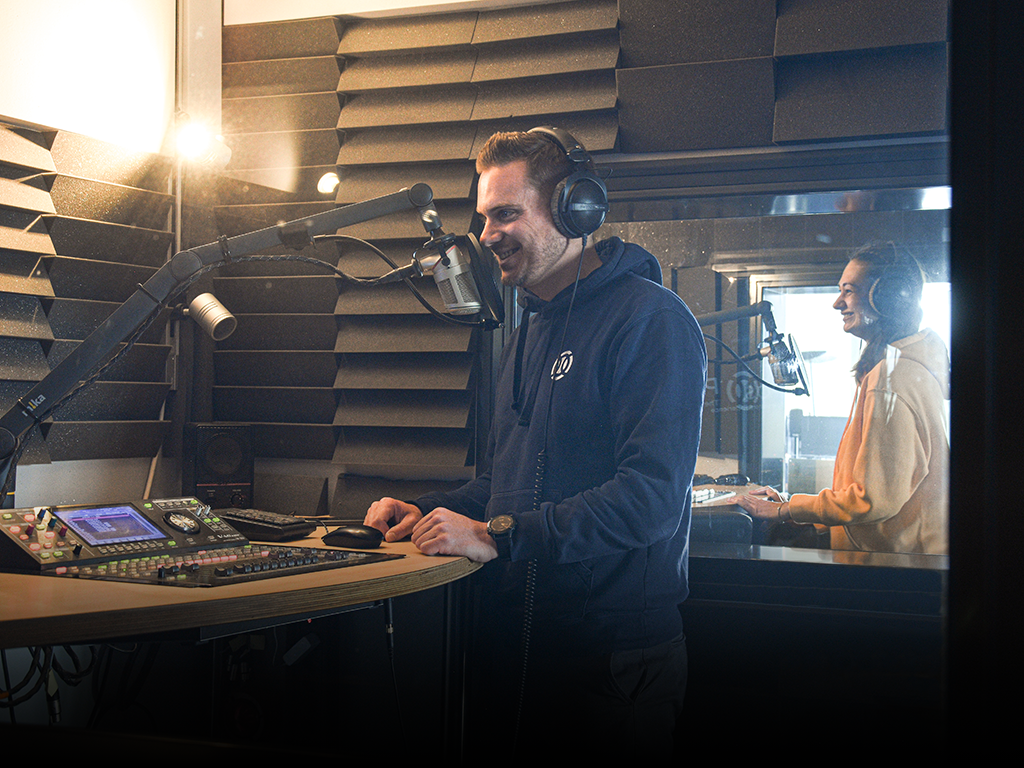 P.O.S. does not rely on AI-controlled random generators but on the experience and passion of its qualified music editors. Playlists are planned and created in-house in our editorial department, making the program varied and individual. This is based on a set of rules that includes song and artist separation, preventing title repetitions in the radio program. As a licensed instore radio station, we always keep customers and employees up to date.
P.O.S.'s service is holistic starting with planning, installation, commissioning up to operational effectiveness of instore radio. In case of malfunctions, our service hotline in Kiel is the first point of contact and can find remote solutions. If an onsite deployment is necessary, our technicians together with our cooperation partners are deployed beyond national borders and provide fast and efficient support.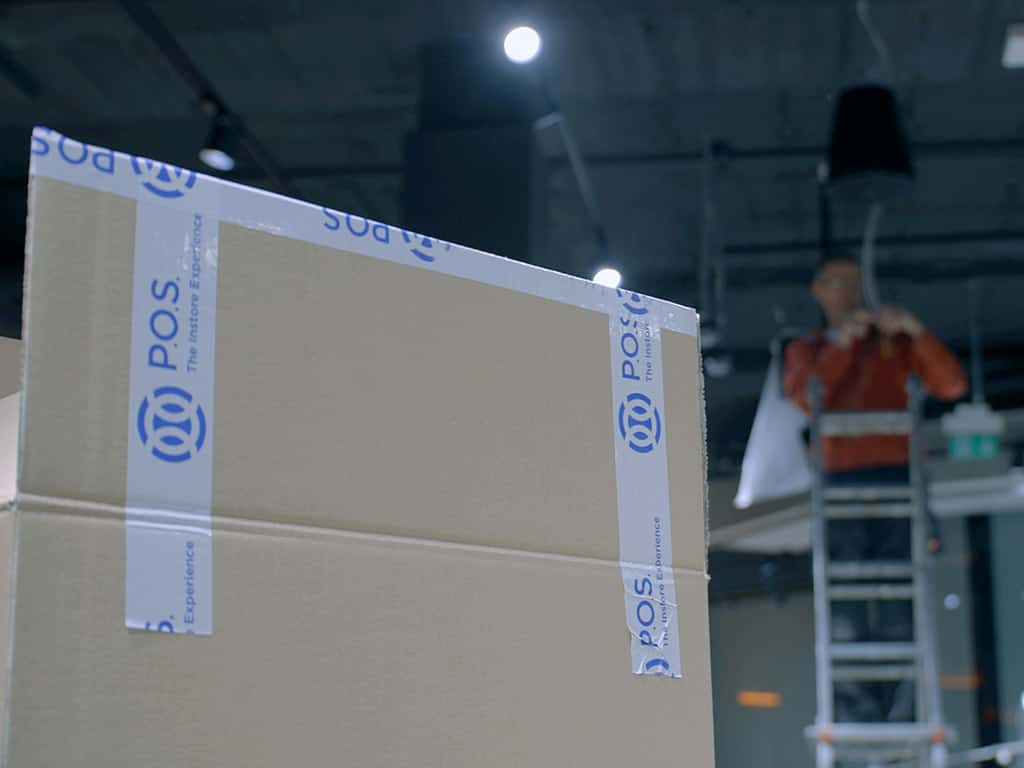 An attention-grabbing and modern impression at the point of sale is the most important driver for stationary retail in times of online commerce and social media. Our digital signage concept offers tailor-made support that reliably transports the brand message. Our digital signage concepts inconspicuously adapt to the store design and thus ensuring a unique customer experience. Additionally, scalability and efficiency are significant factors for successful implementation.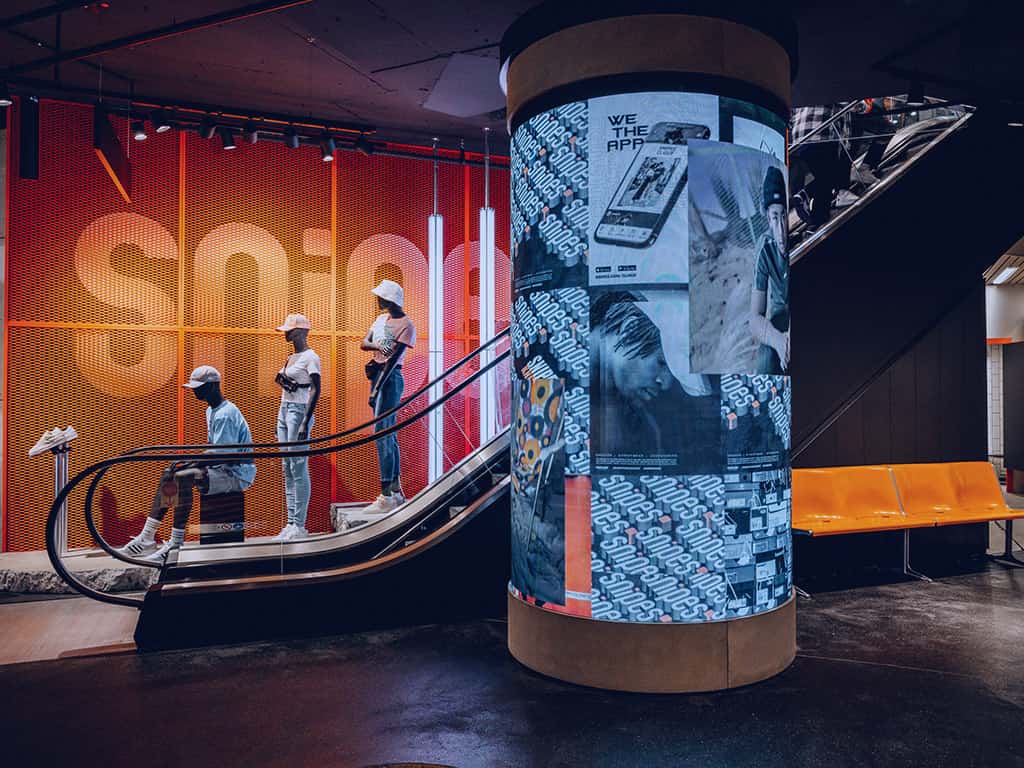 For P.O.S., it is natural that every customer, every store, and every shopping situation has its own requirements. Therefore it is clear that each Digital Signage concept must be developed individually for the customer and the local conditions. Our specialists in project management, hardware, software, and content address these challenges and always keep scalability, feasibility and budget in mind.
Project Management & Logistics
Whether it is a single project or a Europe-wide rollout, feasibility is crucial for P.O.S. in all phases of a Digital Signage project. Thanks to our strong partners in hardware, software, and shop fitting, our project managers can act effectively and develop perfectly fitting solutions at competitive prices. Implementation on-site is not a problem for our experienced technicians and wide-ranging network, even at remote locations.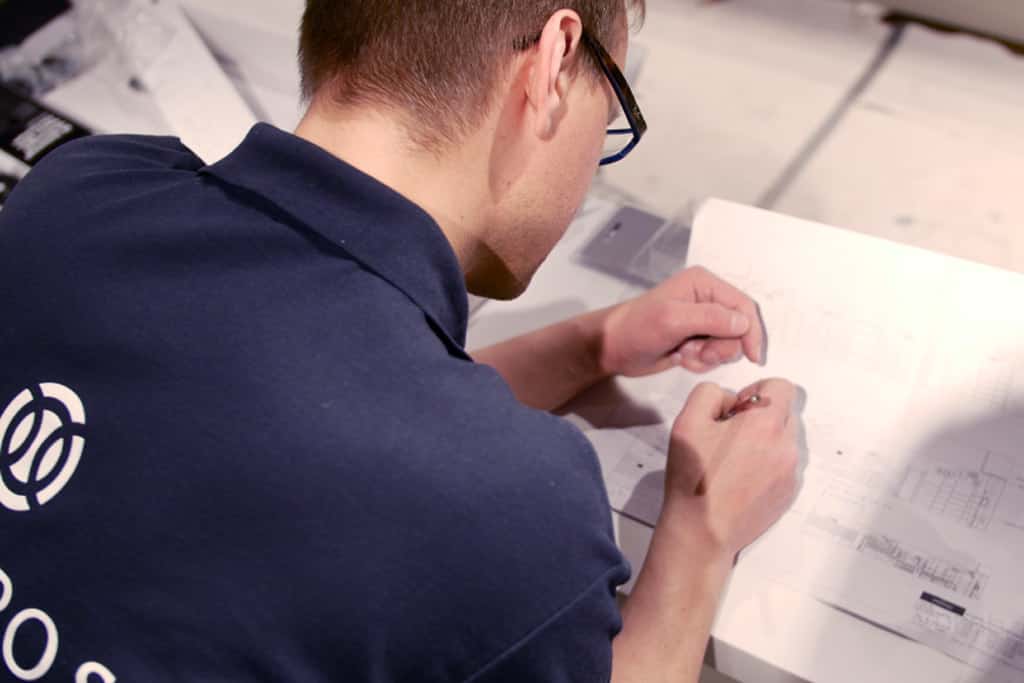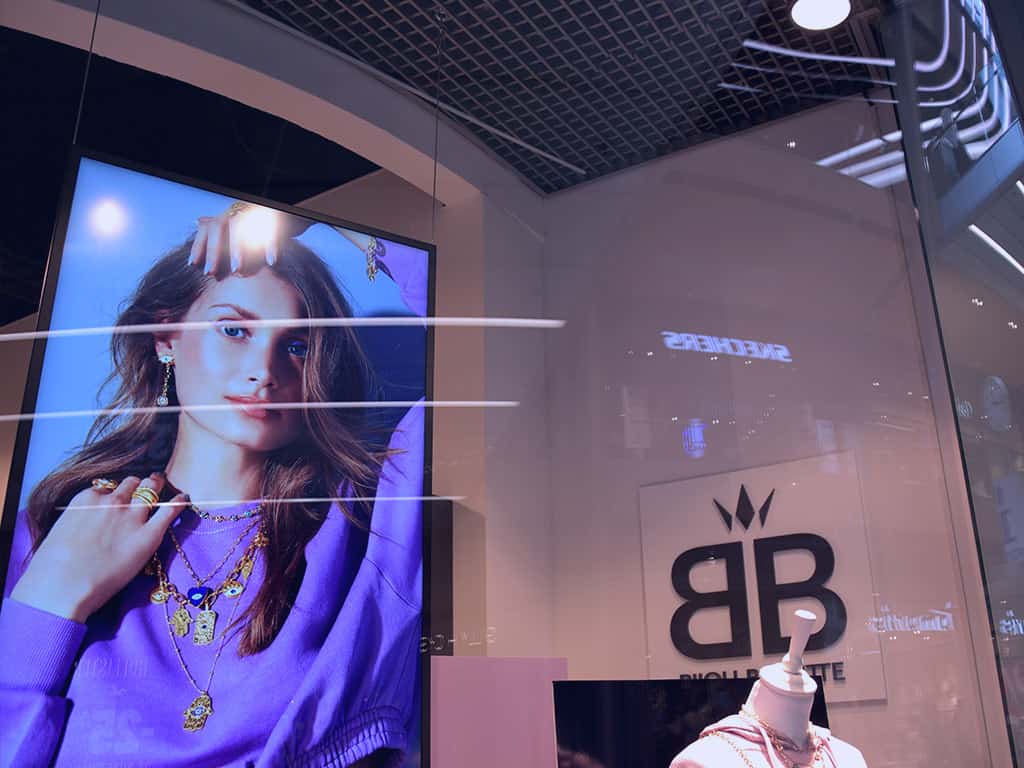 LCD displays, LED displays, LED walls, touch displays, tablets, etc. – the range of different technology and available sizes is enormous. When selecting hardware, reliability is fundamental for us, this means delivering excellent images in 24/7 continuous operation. The difference in competition lies in the seamless integration into the store's environment and the seamless embedding in the store's technical and digital infrastructure. In addition to the hardware available in retail, P.O.S. also develops its own Digital Signage projects, such as the Motion Poster, which impresses with its versatile capabilities and stylish design.
The variety of available hardware continues with the software. Therefore, it is even more important to overview this breadth of possibilities and choose a suitable content management system for your individual Digital Signage concept. P.O.S. works closely with many established software providers and knows the peculiarities of each one. In addition, we offer our own CMS solutions, such as the Content Management System szcope, which we develop together with the customer to identify the necessary functions and provide a perfectly fitting CMS that allows room to grow.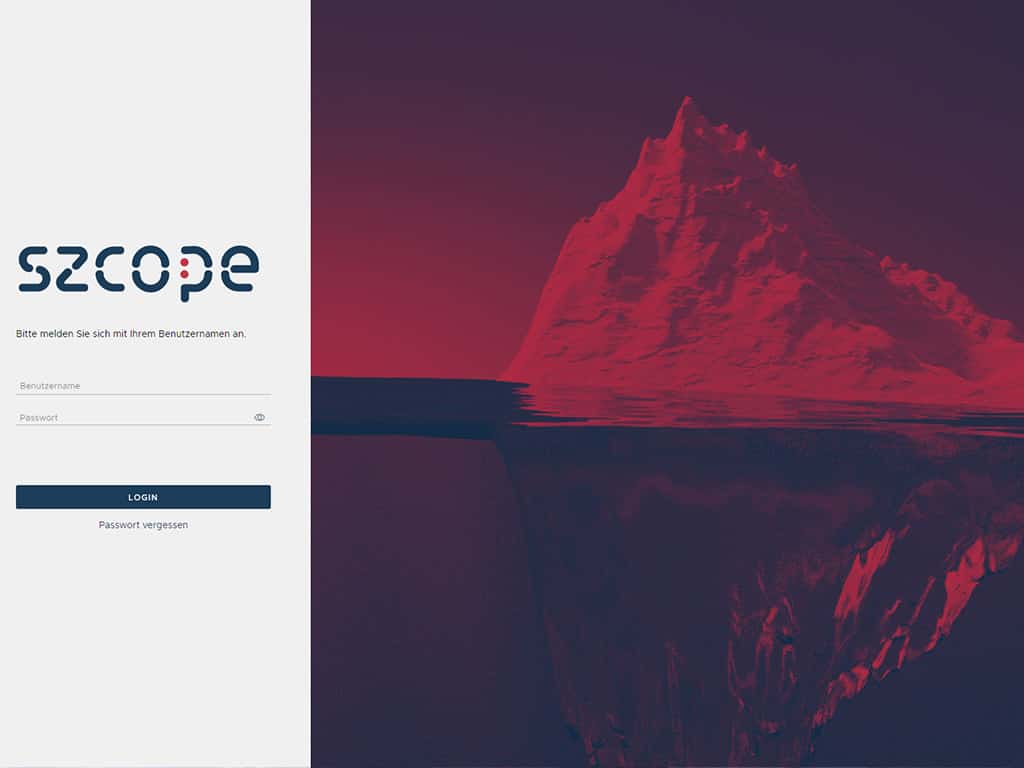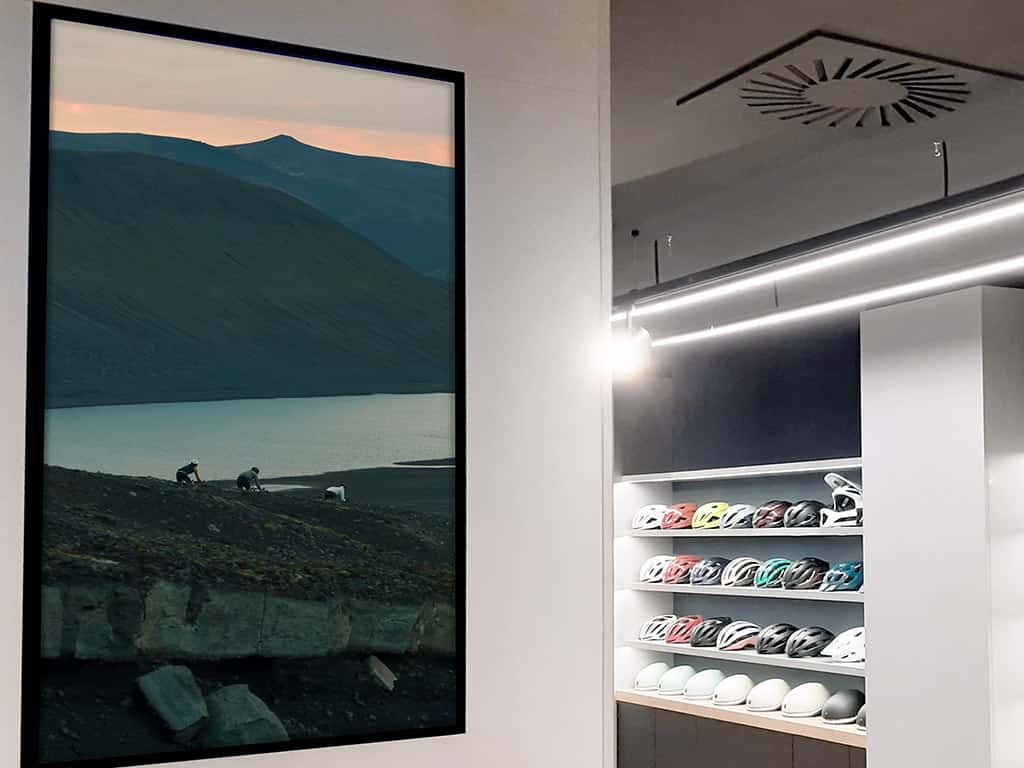 In all Digital Signage projects, the content is the crucial factor that decides success or failure. Our experienced motion designers in the content department develop content that is attention-grabbing and relevant, always keeping the local conditions in mind. In addition to classic motion picture production we offer HTML5 templates, a solution that allows the customer to fill out themselves and thus, even more flexibility to control their content on-site.
We provide comprehensive support for our projects. We offer a variety of services for holistic and technical support. Consulting, procurement, installation, and commissioning of in-store technology form the basis of our technical service. Our technicians and cooperation partners are available and ready for deployment nationwide and beyond national borders when technical support is needed for a Digital Signage project!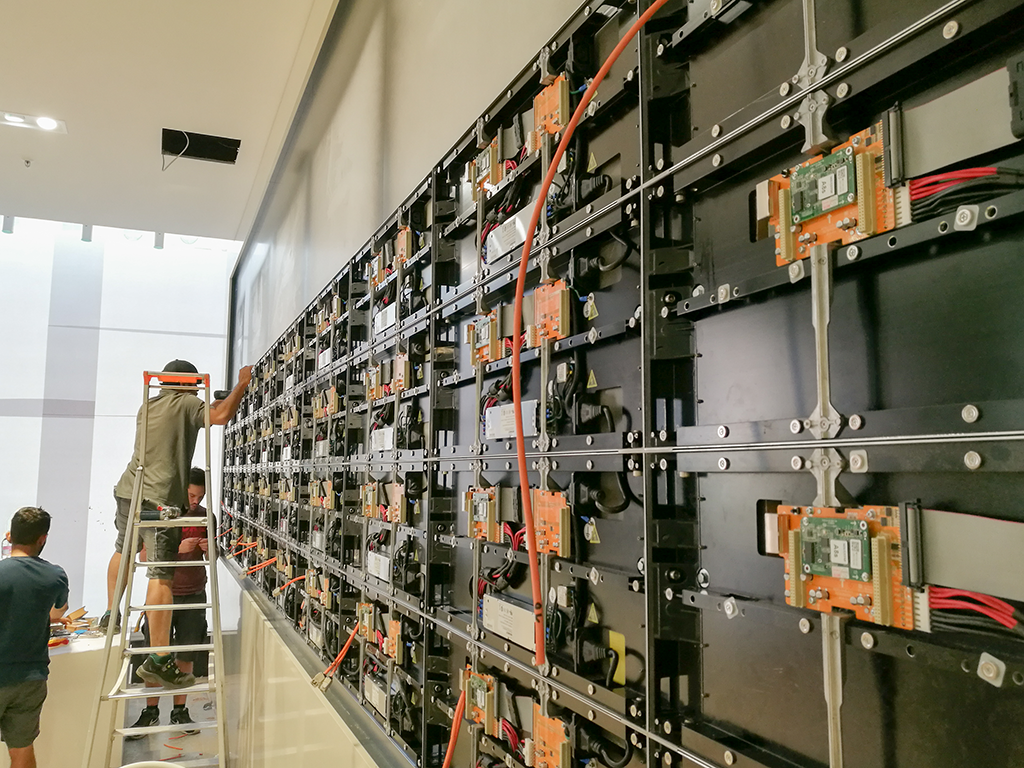 As a full-service integrator P.O.S. The Instore Experience offers the complete spectrum of in-store radio and Digital Signage sector. Together with our partners we also realize special solutions for every aspect of digital retail.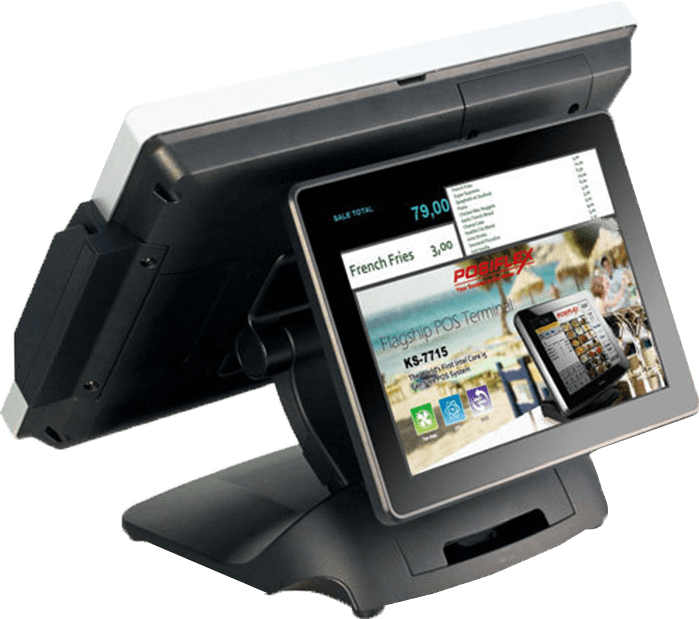 For over a decade, we have been experiencing the "shopification" of the web, which puts increasing pressure on brick-and-mortar retail. Therefore, it is natural for us to drive the "webification" of the store and offer the necessary solutions for the retail sector. With interactive special solutions, products can be staged in a way that outperforms the web by miles. From product information through configurators, wayfinding systems to mirror applications – P.O.S. connects the appropriate hardware and software and hereby develops Digital Signage concepts that bring added value.
Modern POS cashier systems offer much more functionality than simply processing transactions. In addition to accepting various payment methods, managing customer accounts, and controlling the cashier process, they also need to be integrated with inventory management and financial accounting. P.O.S. understands these challenges from interface programming to planning analysis tools and designing user interfaces. Our specialists work with strong partners to develop customized solutions for every industry and integrate those into the digital store concept when needed.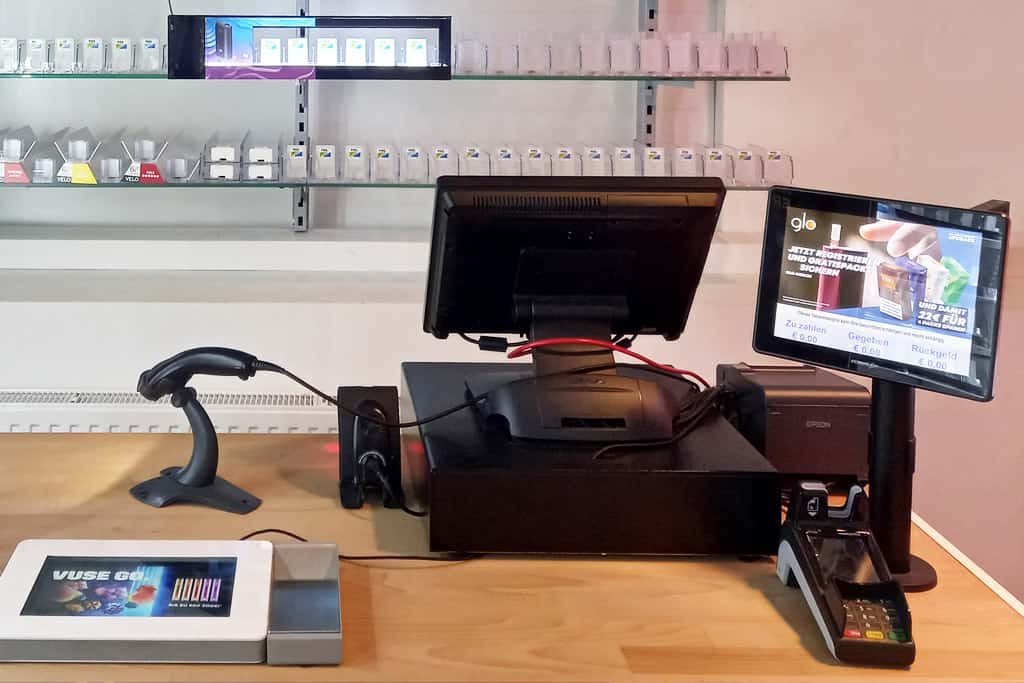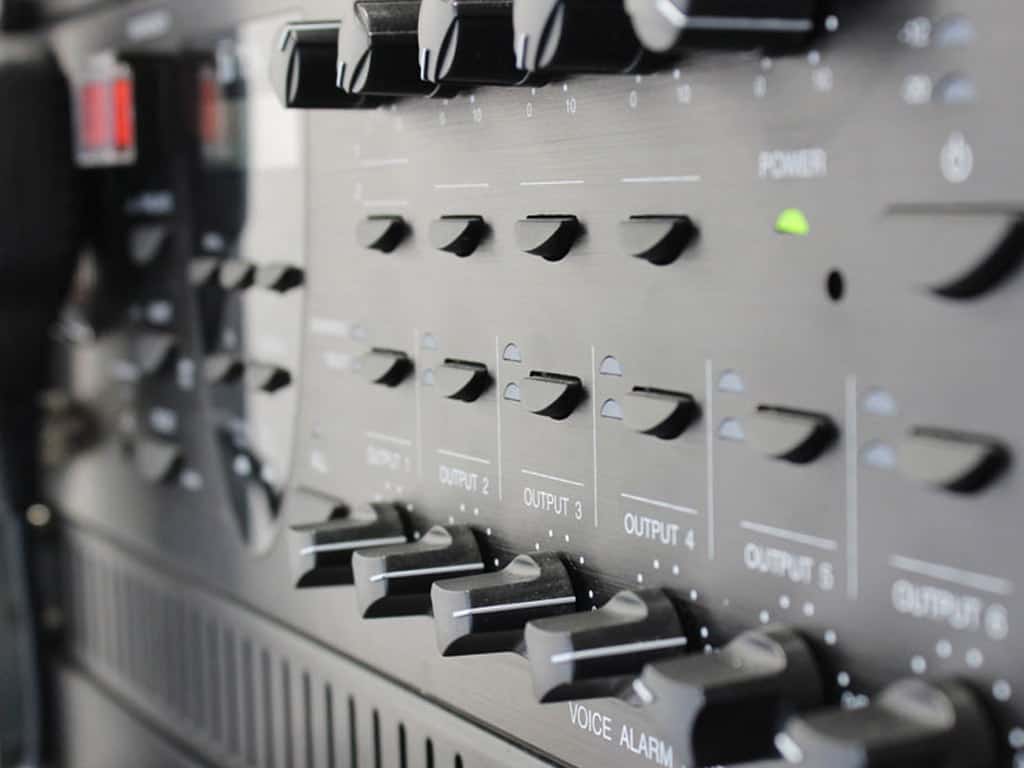 The voice alarm system (VAS), as part of the sound system, ensures that people in the danger zone are alerted in a timely manner and can be evacuated in a targeted manner in the event of an emergency or fire. It continuously monitors itself for internal errors as well as disturbances in the speakers and fire brigade control panel. P.O.S is one of the few in-store radio providers that meets the necessary certifications and standards. We only use products certified according to EN 54-16, EN 54-24, and EN 54-4. These certifications ensure the highest precision, immediate triggering in case of an alarm, and reliable continuous function even under extreme conditions such as fire.
The digital store cannot be divided solely into in-store radio and digital signage. There are numerous situations and requirements that need a special approach and special solutions. P.O.S The Instore Experience is well equipped to go new ways thanks to its experienced interdisciplinary staff and strong partners.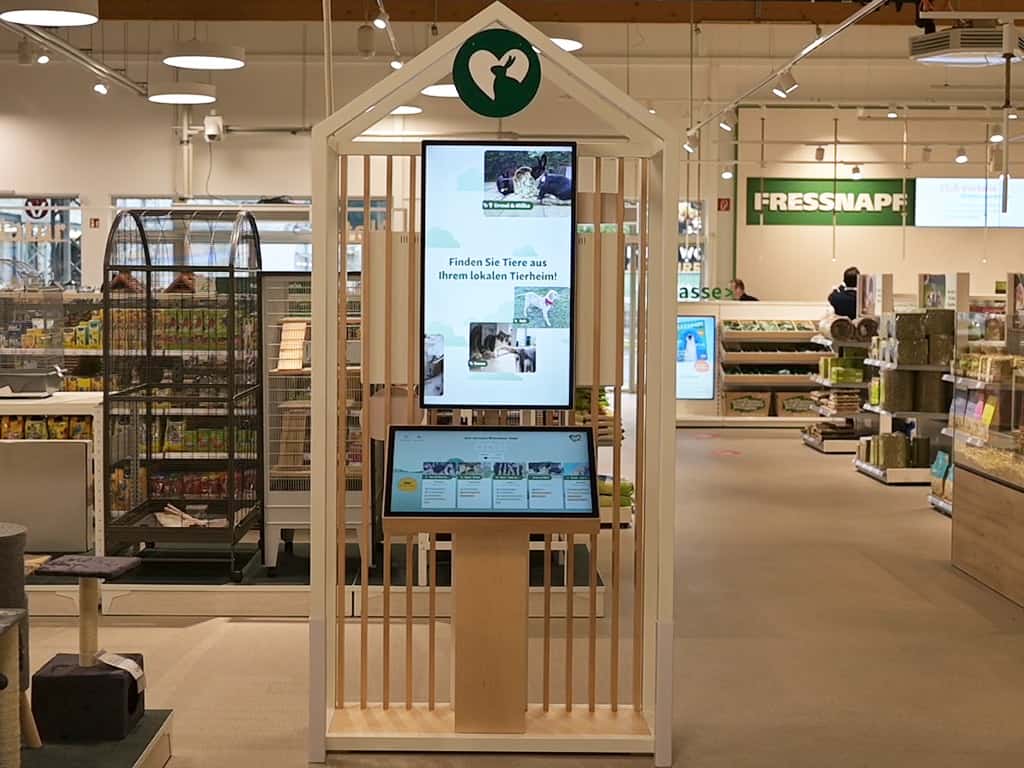 Modern communication is essential at the point of purchase. What instore radio is for ears, digital signage is for eyes.